Time Attack – Golf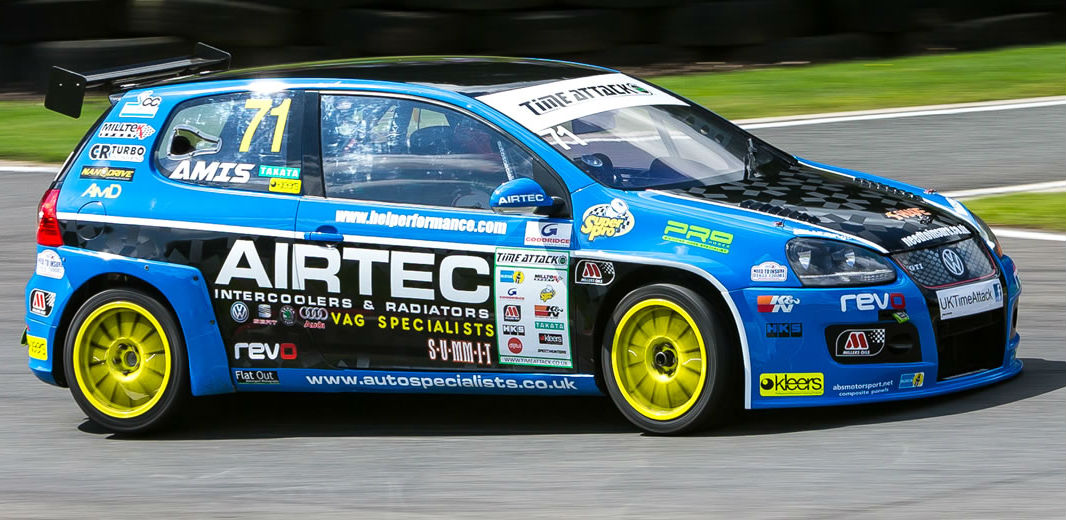 Time Attack Golf 2.0 Turbo
AIRTEC's VW Golf is new to both him and Time Attack from 2014, as it used to be AmD Tuning's entry in the British Touring Car Championship, driven by James Kaye.
In 2014 new BTCC regulations meant that while the Golf's 2.0-litre turbocharged 'NGTC' engine is eligible to compete, the rest of the car is in the older 'S2000′ spec – and now unable to enter. So the car found a new home.
The 2.0-litre turbocharged engine currently produces around 380bhp, running an Owens GT30 turbo. So far driver Ronnie Amis has been impressed with the power delivery of the Golf that weighs only 1130kg.
Ronnie competes in Club Pro 2WD class.